Feeling Love for Urbanite Portland
Indie Ella is completely in love with each and every one of the boutiques that carry our merchandise, and we love talking about them in emails and on our social media! Today, we share in our blog the love we have for Urbanite Portland, a bazaar-style store with an array of vintage, antique and restored furniture and home decor shops.
What Is the Indie Ella Lifestyle Furniture Collection?
Indie Ella furniture was created with the same care and craftsmanship as our well-known clothing line: Recycled silk, fair trade certified, cottage industry crafted and environmentally-friendly practices. As with our clothing, each silk print used in our furniture collection is completely unique and one-of-a-kind, making each room decorated with Indie Ella unlike any other. Just look at some of the beautiful quilting, innovative design and silk fabrics on Indie Ella Lifestyle's flagship pieces: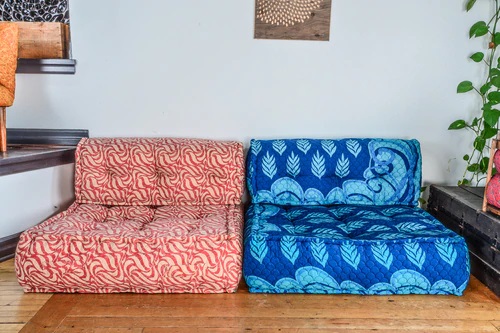 Showcasing Our Recycled Fair Trade Furniture
With the very limited release of this furniture collection, it was originally only possible to purchase at festivals and shows from the official Indie Ella vendor booth.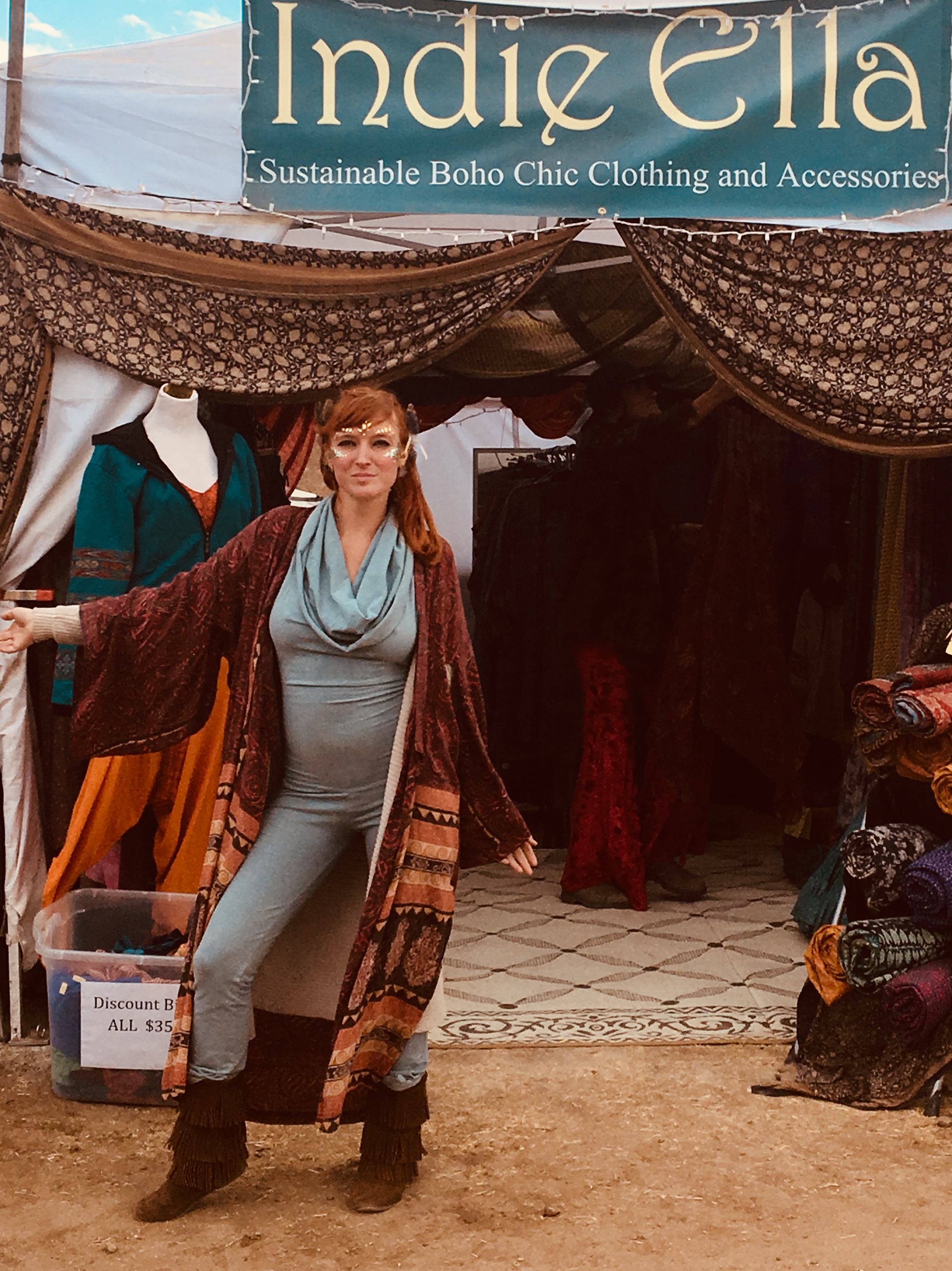 Now the line is also carried in two boutiques: One in Kauai, Hawaii (A.ell Atelier) and one in Portland, Oregon (Sweet Jayne Broadway). Each boutique carries the line with its own flair for fashion, elegance, color, and sensibility. Each one shows unique possibilities for style and decor from the perspective of the boutique's fashionable and elegant owner.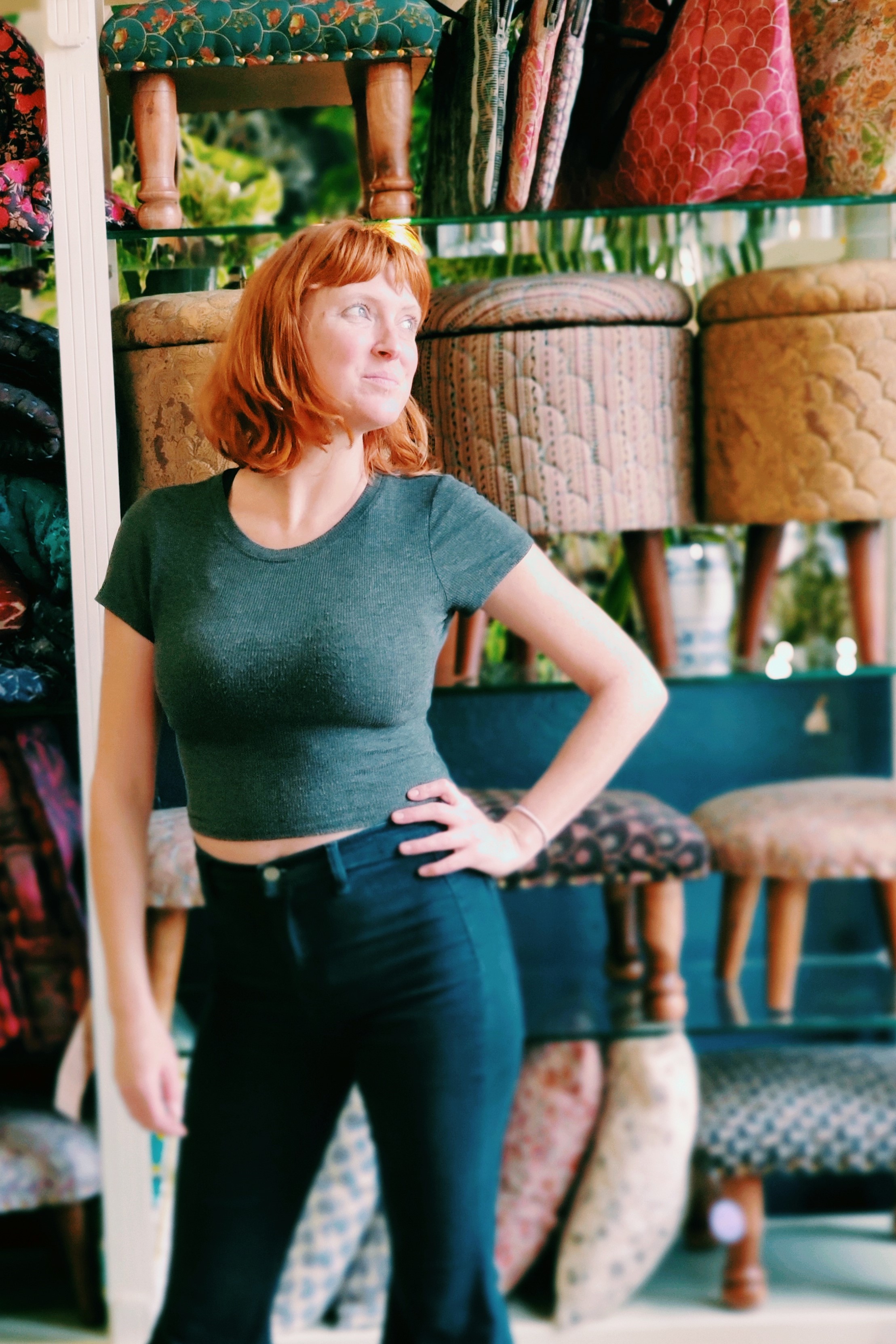 What was missing was a place to showcase the vision furniture collection from the perspective of Indie Ella owner and designer Jayna Lamb. From this need, the Indie Ella showroom at Urbanite was borne.
The Space for Indie Ella Furniture, Local Art & Handmade Pieces
Urbanite is a bazaar in inner Southeast Portland, with plenty of natural light, high ceilings, and the charm of the longstanding local furniture gallery it once was before refurbishment. The plan for Urbanite is specifically to showcase the work of Oregon's best local designers. Inside, over 40 "interior creators" showcase their work in a "whole room" format, with styles ranging from vintage to restored antique to modern. Indie Ella was readily accepted for the conceptual store because of the furniture line's unparalleled embrace of color and artful blend of Eastern and Western furniture styles that give it a delicious bohemian feel. Completing the whole room effect is a curated selection of local art displayed with the furniture, as well as non-indie Ella brand locally crafted handmade furniture and fine art metal sculpture.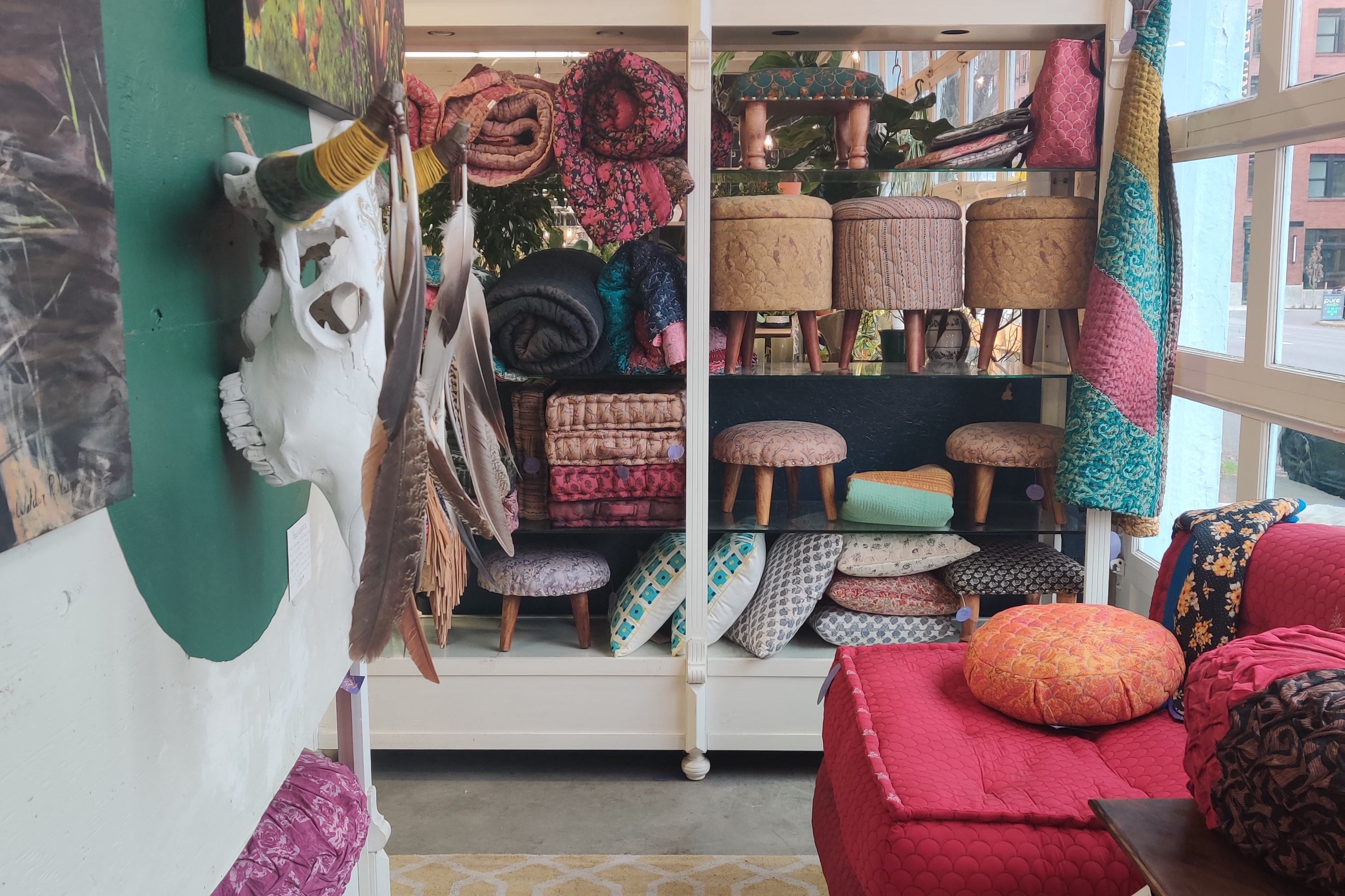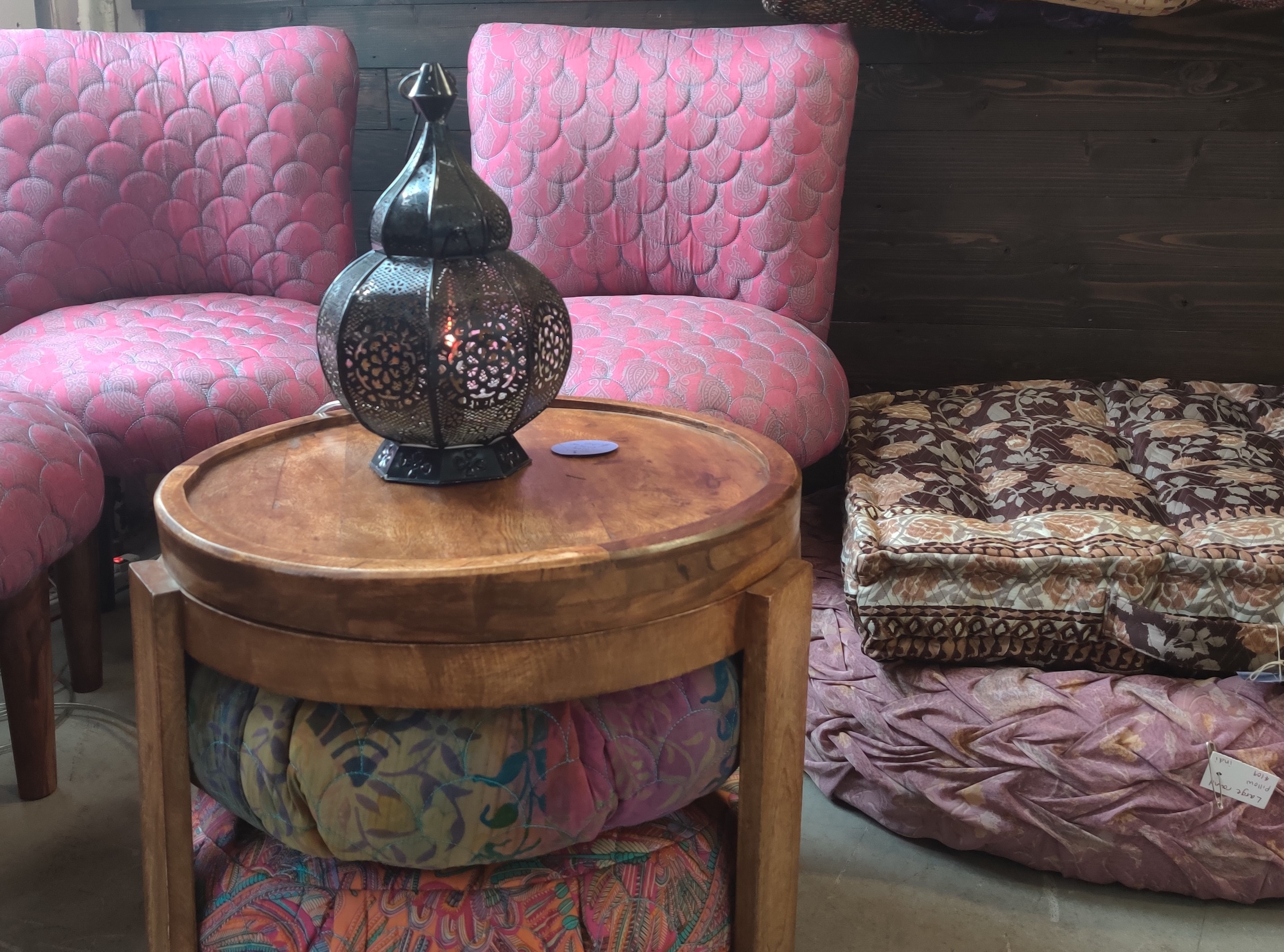 See and Feel Indie Ella Furniture and Decor
If you're in the Portland area, we invite you to visit both Sweet Jayne Broadway and Urbanite. Sweet Jayne is a boutique focused on clothing and carries a selection of Indie Ella furniture, clothing and accessories along with other great brands. Urbanite focuses on the world of furniture and decor only. Plus, since all Indie Ella pieces are one-of-a-kind each shop will have different prints, colors, and patterns of each style. You just might end up with a whole room of your own.