Honoring Earth Honoring Integrity Honoring Makers Honoring Women of the World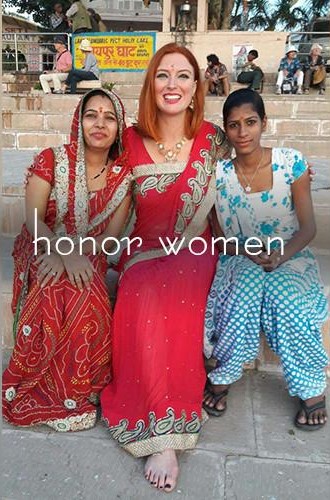 The women of India have a rich history of culture and beauty - but also of exploitation. Through systemic oppression, women of India are often unable to obtain higher than a 4th grade level of education. Many of these women are impoverished and are forced to marry at a young age, leaving them little room to make a life for themselves.
Indie Ella is committed to providing these women, and their families, a better standard of living. Through the process of working directly with tailors in India, I have seen firsthand how much of a difference we can make as individuals. You too can help honor the lives of these women by continuing the lifecycle of Indian silk saris.
It is because I am a small independent business owner that I feel driven to help the women of India. My mission is to inspire women in the world to be strong, entrepreneurial, and to walk with integrity. That is why a portion of every purchase will be given directly to the women and children of India in order to provide them with better education and more suitable living accommodations.