3 Reasons Boho is coming back BIG
Okay, I get it. I'm a little biased. If you were to ask me the answer is pretty simple. Boho is always in.
But, I mean it guys. 2021 is the year for Boho. Let me give you three reasons why!
1. Social Media is BOOMING right now with Boho.
Let's take a look at one of the top Instagram Boho bloggers today.
Helen Janneson Bense
Helen has been on the scene for years, but this year she is bringing in fresh new styles! With over 758,000 followers on Instagram, she is leading the trend!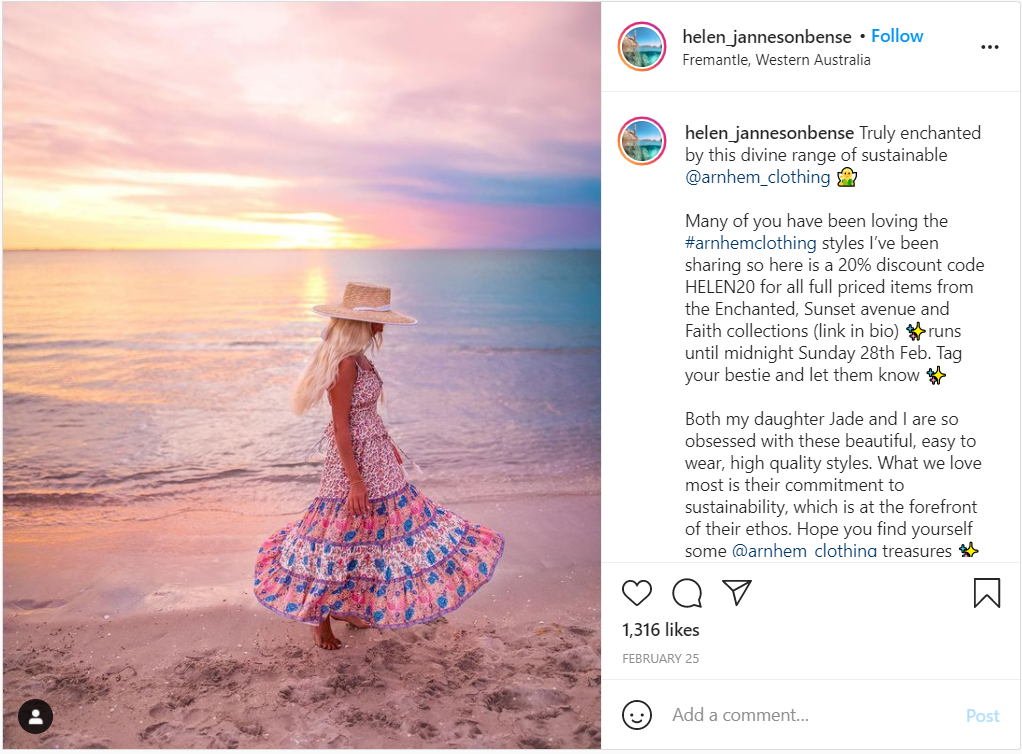 Look at this gorgeous flowing dress, the pink hues matching the warm sky as it kisses the calm sea in Western Australia. Her vintage hat adds a casual flair to her almost effortless charm. Check out our dresses below:
2. Eco is IN!
With all of the politics surrounding our push to eco-friendliness, sometimes it's easy to forget the sheer beauty of nature and why we all need to respect it. Whether it is an eco-friendly bag at a grocery store or a beautiful dress made ethically and naturally, if you're not ECO, then you're not chic!
This is why at Indie Ella, we know that ECO is ESSENTIAL to fashion. You can show off your body and your love for nature with any one of our eco friendly clothes or décor (which is all of them!).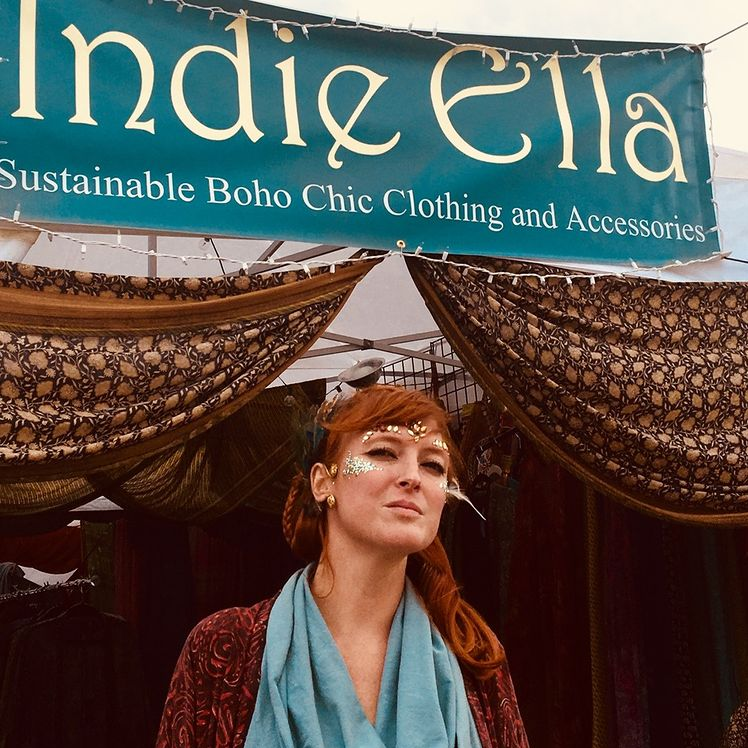 Don't settle for fast fashion. Make a statement with your clothes and décor. It's good for you, and good for Mother Earth!
3. Boho is affordable and chic
Many hardworking Americans have found themselves financially worse off in 2020 and 2021. But we all have a right to express ourselves!
This is where BOHO comes in! You can express yourself and let your beauty shine through classic, vintage looks on a budget!
We all have a right to feel good in our skin, and nothing has better vibes than Boho on a budget!